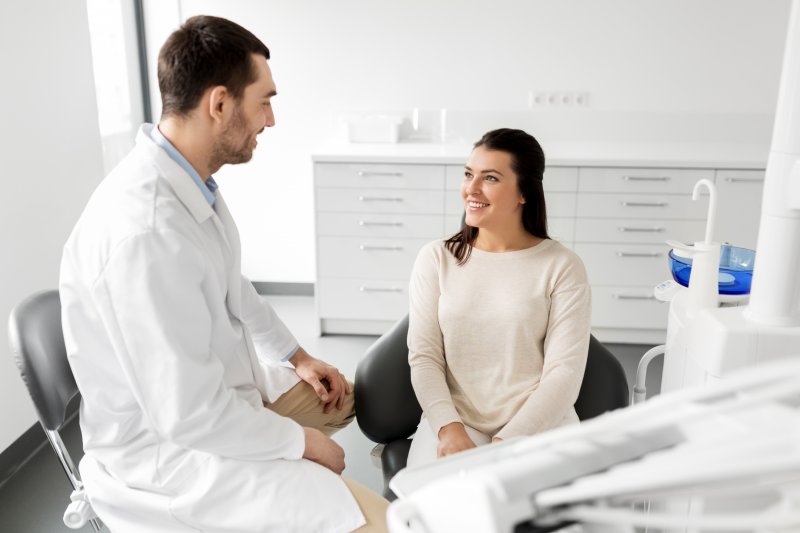 As time goes on, your smile may begin to look less lovely than it once did. Your teeth that used to be perfectly uniform and bright white may start to yellow or have chips, gaps, or alignment issues. Fortunately, a cosmetic dentist can help you correct these issues and revitalize your grin. Even so, it's important to note that some cosmetic treatments cost more than others. If you're interested in correcting issues with your smile on a budget, here are five tips on how to achieve a gorgeous grin without breaking the bank.
#1: Dental Financing
Many dental offices offer low or no-interest financing so patients can receive care from a cosmetic dentist without having to pay for the entire treatment at one time. CareCredit, which is a healthcare financing company, lets patients make payments towards the total amount of their chosen procedures over a few months so the upfront costs are significantly lower. Most patients are approved, and the application process usually only takes a few minutes. Once you've been approved for dental financing, you can begin to look through their options and select the one that best fits your budget.
#2: Adjust Your Treatment Plan
Sometimes changing the type of treatment you want to get can drastically lower the cost. For example, porcelain veneers can be used to cover up or correct chips, cracks, gaps, discoloration, and minor alignment issues. Dental bonding can correct the same issues, but it's considerably cheaper. Unfortunately, dental bonding isn't as durable as porcelain veneers, so it's important to discuss your options with your dentist to determine which one is best for your smile.
#3: Insurance
Dental insurance is another great way to pay for treatments. It doesn't usually cover cosmetic procedures, but certain ones may receive partial coverage. For example, dental crowns provide cosmetic benefits to your smile, but they are also used to repair teeth that have been severely damaged, decayed, or otherwise compromised. For this reason, you may be able to have a portion of the procedure covered by your insurance provider.
#4: Crowdfunding
This is the practice of funding a venture – whether it be business, educational, or personal – by raising money from a large number of people. Popular crowdfunding websites include Kickstarter and GoFundMe, and people can use them to raise money for cosmetic procedures. If there is also a backstory to why you want to have your smile fixed, such as an accident that damaged your teeth, this may be a good choice.
#5: Other Options
Along with the above options, there are several other ways to receive treatment at little to no cost, including charities, dental schools, discount clinics, and grants. These may have very specific requirements for approval. Make sure that these sources offer good quality treatment so you don't spend time and money on results you don't love.
As you can see, there are several ways to improve your pearly whites without spending a ton of money. Speak with your dentist about your options, and you'll be on your way to a gorgeous grin in no time!
About the Practice
Dr. Bryan Friedland and his compassionate team at Friedland Family Dentistry of Pembroke Pines administer a range of cosmetic dental services to their patients, including veneers, bonding, teeth whitening, and metal-free restorations. They also offer several options that make achieving your dream smile more affordable. To make an appointment with Friedland Family Dentistry of Pembroke Pines or for more information on their cosmetic dental services, call their office at (954) 450-6640 or visit their website.